99CloudTech provides
Cloud Hosting
Best Pricing
Advanced cPanel
Flexible Scaling
Instant Provisioning
Fast Connectivity

in Germany, Finland and USA
99CloudTech is a full-service provider of hosting services in Germany, Finland, and the USA data centers. We provide different hosting solutions. We also provide services of installation, maintenance, upgrades, and more.
Most Popular Cloud Hosting Plans
With different plans, you can easily upgrade and downgrade from one plan to another.
Starter Website
Start small, Grow when needed
IT Pro
Website, Database, emails
Multi systems
Multi Website, Database, emails, ERP
Compare Cloud Hosting Prices Among Vendors
This is a Specs and price comparison between 99CloudTech plans and other famous vendors.
Check The Full List Of Cloud Hosting Plans
Our blueprints adapt to your demands whether you're developing one high performance site or a fleet of them.
Cloud Hosting with Dedicated CPU
Choose between Intel® Xeon® Gold and AMD Milan Epyc™ 7003 processors.
Additional IP costs $5/month.
| | | | | | | |
| --- | --- | --- | --- | --- | --- | --- |
| Name | USD/Mo | CPU Cores | RAM | Disk Space | Traffic | |
| CDM12 | $33.80 | 2 (AMD) | 8GB | 80GB | 20TB | BUY NOW |
| CDM22 | $59.41 | 4 (AMD) | 16GB | 160GB | 20TB | BUY NOW |
| CDM32 | $118.96 | 8 (AMD) | 32GB | 240GB | 20TB | BUY NOW |
| CDM42 | $238.08 | 16 (AMD) | 64GB | 360GB | 20TB | BUY NOW |
| CDM52 | $459.30 | 32 (AMD) | 128GB | 600GB | 20TB | BUY NOW |
| CDM62 | $680.52 | 48 (AMD) | 192GB | 960GB | 20TB | BUY NOW |
Shared vCPU (ARM64 Architecture)
Ampere® Altra® processors (efficient Arm64-architecture)
Additional IP costs $5/month
With our flexible scalability, additional SSD-based storage can be added to each cloud server as required. With up to 16 volumes per cloud server and volumes of up to 10 TB, our volumes are suitable for memory-intensive applications.
Add SSD block storage with high availability to your cloud instance for € 0.0702 per GB per month.

Billing is on hourly basis.
99CloudTech Cloud Locations
In Virginia and Oregon, 99CloudTech Cloud hosting services are hosted on our own servers in the data centre sites of third parties.

Our primary priority is data security. Because of this, we are the only ones with control over the utilization of our 99CloudTech Cloud Hosting services in the Virginia and Oregon data centres.

At both locations, we provide cloud servers and cloud features powered by AMD. The location in Virginia is situated in "Data Centre Alley," one of the most heavily travelled regions in North America. Our proximity to both locations is optimal, given that the Oregon location is in a region known as the "Silicon Forest" and for its exceptional network infrastructure.
In Germany, 99CloudTech Cloud hosting services in Nuremberg and Falkenstein are hosted on servers in data centre farms operated by third-party company.

A video-monitored, high-security perimeter and access control systems ensure the utmost level of security for the entire data centre park.

All of the data centres comply with stringent European data protection regulations. The data centre parks in Nuremberg and Falkenstein are located in the centre of Europe, allowing for fast connections to Western, Central, Southern, and Eastern Europe for our customers.
99CloudTech Cloud Hosting services in Helsinki are hosted on servers in a data centre complex operated by a third party in Tuusula, Finland. Tuusula is just a 30-minute journey from central Helsinki.

A video-monitored, high-security perimeter and access control systems ensure the utmost level of security for the entire data centre park.

All of the data centres comply with stringent European data protection regulations. The data centre park in Helsinki, which is located in northern Europe, is a wonderful addition to our customers' fast connections to Western, Central, Southern, and Eastern Europe.
Go to Egypt Cloud Hosting page for full details.

99CloudTech Cloud products in Egypt run on servers in a 3rd-Party data centers. They are operated by more than 4 major players and they are spread across more than 6 data center locations in major cities in Egypt.

The data centers are based on ISO 22301: 2012, ISO 9001, ISO 20000, and ISO 27001, we can ensure the timely deliverance of quality, efficiency, the highest level of security, and business continuity.
It's a Cloud Host. Your ability to configure is extremely flexible.
Thanks to its remarkable raw computational power, full root access, and completely dedicated server resources, 99CloudTech's VPS hosting enables developers, designers, and system administrators to construct without boundaries.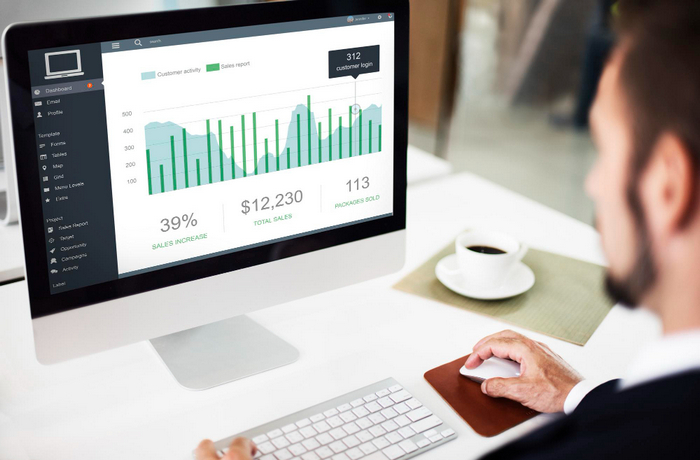 Looking for Extra features? You have discovered them.
With the tools and resources provided by our Cloud hosting, you may create amazing Apps. Databases and Websites.
Compliance with GDPR for your Cloud. Online, you can generate a Data Processing Agreement (DPA) that complies with Article 28 of the GDPR (General Data Protection Regulation). Even the precise European location for your DPA can be specified.
Hetzner Online will protect your Hetzner cloud servers against large-scale DDoS attacks by utilising the most recent hardware appliances and sophisticated perimeter security technologies. And absolutely devoid of cost.
We outfit our virtual private servers with high speed SSD hard drives for blazingly fast performance—they are far quicker than regular SATA disc drives.

Host unlimited domains and websites
Give yourself complete access to partition and arrange your server environment whatever you choose on your VPS.
Our cloud instances are hosted in our own data centres in Nuremberg, Falkenstein, and Helsinki, Germany and Finland, respectively. In Ashburn, Virginia and Hillsboro, Oregon (USA), we also offer cloud servers and cloud features that are powered by AMD. Our data centres are managed in conformance with stringent European data protection regulations.
One simple-to-use VPS panel contains all the tools you need to manage your websites, track performance, and more.
Docker, WordPress, and Nextcloud, among others – Our applications facilitate access to frequently used software. Simply select an application when establishing a server to get started with preinstalled, ready-to-use software.
Regardless of the Hetzner Cloud subscription you select, your projects will have ample bandwidth with 20 TB of included traffic. However, you may add more for an additional € 1.19 per TB per month.
You can choose from Ubuntu, Debian, Fedora, and other operating systems, and we provide the most recent release.
Assign Floating IPs based on your requirements. Utilise them on a redundant server or in a cluster of highly available servers.
Backups are replicas of your server that we create automatically to ensure the safety of your data. You can keep up to seven of them.
With our Snapshot feature, you can manually create backups of your servers. You can use Snapshots to restore your server to a previously-saved image, construct new cloud servers from previously-saved images, or transfer images during a project.
The combination of Ampere® Altra®, AMD EPYCTM 2nd Generation, and Intel® Xeon® Gold processors with quick NVMe SSDs in a local RAID10 ensures that you will benefit from high-performance hardware. Additionally, our redundant 10 Gbit network connection will benefit you.
Volumes provide SSD storage that is highly available and reliable for cloud servers. You can expand each Volume to a maximum of 10 TB and connect them to your Hetzner cloud servers at any time.
Our stateful Firewalls make it simple and cost-free to secure your infrastructure. Define principles for incoming and outgoing traffic to block any unwanted traffic. Once configured, you can designate them to an unlimited number of cloud servers.
Permit your servers to communicate via a private network and configure intricate network topologies. Ideal for hosting a Kubernetes cluster or database server that should not be publicly accessible.
Assign Primary IPs to your host in order to establish an Internet connection. Or establish a cloud server for private networks only by not adding any Primary IPs. You are able to modify the network option at any time.
Load Balancers facilitate the scalability of applications by autonomously distributing traffic throughout the infrastructure. Handle typical use cases, such as TLS termination, or establish an internet-facing entry point to route traffic into your Hetzner Cloud Networks.
24/7 Cloud hosting assistance
Let us help you choose the right hosting for your needs.
or Chat Now (Lower left corner).
International calling fees may apply
Creating an optimised hosting environment, cloud hosting combines the strength and dependability of a virtual private server (VPS) with the ease of a shared hosting service. In contrast to conventional hosting, cloud hosting utilises a network of servers to improve the efficacy and accessibility of websites and applications. With cloud server hosting services, you have unlimited access to dedicated resources for expanding your projects, while we handle all the technical details. It is the ideal solution for small and large businesses seeking to accelerate their online initiatives and enhance the end-user experience.
What Are the Main Advantages of a Cloud Web Hosting Service?
Utilising an intuitive custom control panel, you can administer your server like a true professional. Obtain a dedicated IP address in addition to guaranteed high-performance SSD storage for your website. Fully Managed: relax and unwind. With managed cloud hosting, we take care of server uptime, maintenance, monitoring, and your requests 24 hours a day, 7 days a week. Bonus features: our cloud hosting options include free SSL security, free domain name registration, and free CDN.
What Is the Difference Between Shared Hosting and Cloud Hosting?
A cloud hosting provider grants you dedicated resources and an IPv6 address, which is the primary distinction between these two hosting categories. In contrast, shared hosting requires the user to share server resources with others.
What Is the Difference Between VPS and Cloud Server Hosting?
Both services will provide you with potent dedicated resources, but VPS hosting provides root access whereas our business cloud hosting does not. Managed cloud hosting is significantly more user-friendly than virtual private server hosting. It includes a pre-built environment and is a completely functional hosting platform for managing your website.
How many servers am I allowed to create?
Each consumer has a default limit on the number of concurrently provided Cloud resources. If you would like to increase your limit, you can submit a request to our support team via Cloud Console by establishing a support ticket. If everything is in order, our team will swiftly review your request and increase your limit.
How data volumes are stored?
Every data unit is replicated across three distinct physical servers (triple replication).
What do Cloud Volumes consist of?
It is a feature for (SSD-based) block storage that you can apply to your Hetzner Cloud Server.
Will you introduce new locations in distinct geographical regions?
Ashburn, Virginia and Hillsboro, Oregon (USA) have recently been introduced as new locations for 99cloudtech Cloud servers and other Cloud features. Our development team is constantly on the watch for potential future Hetzner Cloud service locations in other regions.
Can I deploy Microsoft Windows on cloud host?
Currently, we are concentrating on Linux support as an operating system. You may install Windows on your own if you desire, and we have witnessed successful installations. We will not, however, provide support for Windows.
How reliable are local discs for server storage?
All server data is stored on a local RAID10 array on the host system. This allows for malfunction tolerance in the event of hardware failure. They are optimised for high I/O performance and low latency, making them ideal for applications, such as databases, that require quick access to discs with low latency.
Is it possible to obtain a customized configuration?
Currently, customised virtual servers (additional RAM, additional/larger drives, etc.) are unavailable.
Do you bill for inactive/off servers?
Yes. Regardless of their state, all servers that have completed their creation procedure will be billed until they are deleted. This is due to the fact that, internally, we assign all available resources to servers regardless of their electrical state. In addition, it expedites startup and boot periods for you, the customer.
How do you charge servers?
Servers have both a monthly price ceiling and an hourly rate. Your server's monthly price limit will never be exceeded. If you deactivate your Cloud Server before the end of the billing month, only the hourly rate will be charged. We will continue to bill you for each cloud server until you delete them. Even if you are not actively utilising your server, you will still be charged for it.
Have more questions about Cloud Hosting?
Our experts can provide any information you're looking for and help you choose the perfect plan for your needs.
Let's create something truly unique.
Take advantage of 99CloudTech's virtual private server hosting to gain strength, flexibility, and control.